We continue to arrange a life for our volunteers in the space of YMCA, so that they were comfortable sleeping and resting after the daily volunteer days. Sleeping bags and mats have already been brought. There will be more! Such support takes place within the framework of the project "European Union for the Sustainability of Civil Society in Ukraine", implemented by ISAR Unity with the financial support of the EU "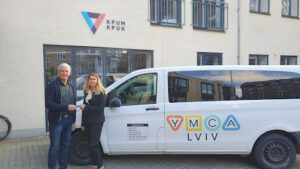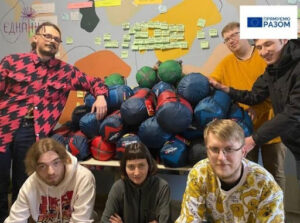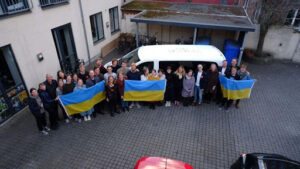 What else?
YMCA volunteer center in Lviv received such a needed gift – a shuttle bus for transporting people and humanitarian stuff from abroad and through Ukraine!!! Many thanks to the Danish sponsors: KFUM og KFUK i Distrikt Aarhus, AutoC A/S, BUCHS A/S, Ejner Hessel A/S, JAC Randers A/S, KFUM & KFUK Rds/Djurs, Raners Ys Mens Club. 
We do really appreciate you participation and help guys!